Thank you for visiting my website and taking the time to sign the guestbook.
Please visit again soon!

To order signed copy of Reflections Of Southbreeze
Click here!
Add a message : Reflections of Southbreeze
There are now 497 messages in our guestbook.
<<< 1 8 9 10 11 12 13 14 15 16 17 18 19 20 >>>
Viewing messages 426 to 450.

Message 426 - Rosey |
May god bless you with good health!Your a great writer!
The page visited?: all pages

27 January 2007 - ca
Message 427 - Sharon/AngelHeart |
Its is always a wonderful pleasure for me SouthBreeze to visit your home, I have enjoyed many poems from your Author's Desk for along time and your's as well.May God continue to Bless your heart and your hands with your writes!
The page visited?: Alot

26 January 2007 - Virginia Beach, Virginia
Message 428 - Tatu Juma |
You have such a wonderful and conviction site,am a muslim but your poems really touch me jimmy!Be blessed forever!
The page visited?: reflections of south breeze

24 January 2007 - Kenya-Mombasa
Message 429 - N. Carolyn Helms |
I wish I could listen to this music all day. It is now 2:15 am, and I feel a very closeness to the Lord through this music. It has a very special messge & feeling evolving from it.
God bless you for the blessing and comfort that you send through your music.

The page visited?: Jan.3, 2007

3 January 2007 - Norwood, NC
Message 430 - Kevin |
I just read and sent "Happy New Year 2007" to a very dear friend and must say it is beautiful.

31 December 2006 - U.S.A.
Message 431 - Samuel and Lois Jernigan |
Hi Joyce and Dave, thanks for visiting our site, and leaving your heartfprints and the pretty graphic.
Hope you and yours had a Merry Christmas. Have been touring your site is so unique, so many things to read and see, will come back and read more. Oh, so many encouraging poems and beautiful graphic. Enjoyed my visit. I have started a little site, not completed yet, when you get the time stop by and leave your heart print in it.
The address is:
http://www.freewebs.com/jerni/
May God bless you and yours now and always. With God Love,
Lois and Samuel J.
HAPPY NEW YEAR!!!!
The page visited?: Gleaned throgh all, they are great.

27 December 2006 - Cherokee, Alabama
Message 432 - Mr. Doug |
What a beautiful Christmas rendition - - You certainly have a collection of the best poets and poetry that are available. Thank you for allowing me to join this relm on ocassion. Continue with your great work South and remember - My best to you ALWAYS, My Friend.

Mr. Doug
The page visited?: Christmas 2006

24 December 2006 - Michigan, USA
Message 433 - Andrea/Kentucky_Lady4 |
South,
My dear friend, I always enjoy visiting here with you and reading your awesome poems, and viewing the lovely pages.
At this time I want to wish you and your loved ones a very MERRY CHRISTMAS, and following it a very happy new year..
God bless!
The page visited?: Several...

23 December 2006 - KY, USA
Message 434 - Christina |
Hello My Dear, I want to commend you on the beauty and expression you have so freely shared in your site. Your inspirations pages are just that an inspiration. I enjoyed you site and I am still enjoying your site.Your drawings and poetries are truely wonderful. My dear the LORD has truely using You,your beautiful messages from your inner heart to reach out for many lost souls who are seeking for true love --- the only true love from the LORD our saviour JESUS... God Loves you, my dear WITH HIS EVERLASTING LOVES
Yours Truly
Christina
The page visited?: Special occasions

17 December 2006 - BELGIUM
Message 435 - barbara |
your site is absolutely beautiful and so inspirational. thanks for the great work

14 December 2006 - Pa
Message 436 - John |

A Baby,
a manger,
a bright, shining star,
A shepherd,
an angel,
three kings from afar,
A Savior,
a promise
from heaven above -
The story of Christmas
is filled with God's love.

... Merry Christmas ...



13 December 2006 - Wisconsin, USA
Message 437 - marlene thomas |
beautiful
The page visited?: i am american flag

10 December 2006 - michigan
Message 438 - Doris Fuller |
Howdy From Texas,
Merry Christmas & may God bless you with love, peace & happiness.

http://www.geocities.com/merrygrannyde/Index_To_Pages.html
The page visited?: Many

10 December 2006 - Fort Worth Texas USA
Message 439 - shirley |
your pages are awsome and margi's music is so heart touching, may you always be blessed
The page visited?: most of them

29 November 2006 - wv
Message 440 - Rebecca |
Thank you so much for your site. I had a friend send me one of your poems and it described our situation perfectly.

The page visited?: Reflections of Southbreeze

25 November 2006 - Billings
Message 441 - Judith Johnson Kypta |
It was a pleasure, South. . .To read the send outs, in preparing myself for the holiday mood. The poems you offered for tommorrow . . ."Thanksgiving" were all lovely!
I pray everyone is blessed in some special way during this upcoming Holiday Season. Thanks for sharing,
God bless, Judie
The page visited?: All of send-out

22 November 2006 - PA.
Message 442 - Joyce Ann Geyer |
Hi Evelyn: I just read "A New Beginning," on Krazy Korner, and it's so beautiful. Your site and poetry is awesome! Love~n~Hugs, Joyce

The page visited?: A New Beginning

12 November 2006 - West Seneca, NY ~USA~
Message 443 - Carol Barton |
Evelyn,
I was very touched by the beautiful poems you wrote on this update. They were all so heartfelt and full of loving emotions. I loved them all .... First Hello, Falling in Love, Magical Place and Run to You. What a beautiful talent you have! Thank you for sharing it with others.
Hugs,
Carol
The page visited?: First Hello, Falling in Love, Magical Place, Run to You

5 November 2006 - Texas
Message 444 - Dark Blue Knight ~ Eddie |
Dear Evelyn,

Wonderful to receive your updates and so good to see you making wonderful pages and writing such beautiful words for us all to enjoy. I know I have said this before but I do believe that you are one of the best wriyers on the Internet and have a absolutely stunning site to present your words with. The Graphics you choose are outstanding and just set of the words so well.

"The First Hello", is lovely and I think that as long as you remember the first hello from someone, then they are very special in your life. Wonderfully written. I also enkoyed "A Magical Place" and there certainly i nothing wrong with dreaming. You finished of with another great poem "I Run To You" and what a wonderful way to feel about someone. Just feeling so strongly about them that you need them there. God blessed you with great talent for writing and blessed us all by allowing us to read your words. Thank you my friend. God bless (Eddie)
The page visited?: Your latest updates page.

5 November 2006 - Brisbane, Australia
Message 445 - MARY LEE CROWLEY |
A NEW BEGINNING WAS VERY BEAUTIFUL AND YOUR SITE IS ALWAYS AWESOME. I ASK GODS BLESSINGS FOR YOU ALL ALWAYS AND FOREVER AND FOR HIM TO HOLD YOU IN THE HOLLOW OF HIS HANDS FOREVER.
The page visited?: A NEW BEGINNING

19 October 2006 - NORTH PORT FL
Message 446 - Dave Kelly |
"A New Beginning" is simply beautiful. You truly are creative.
Love,
Dave

21 October 2006 - out west
Message 447 - Ginny Ellis |
Dear Evelyn:
Always such a pleasure to read your lovely poems. Got a nudge from Helena's Site of the Day to come take another look. I am still enjoying your book, too.
Much love to you...
The page visited?: Several

19 October 2006 - CA
Message 448 - SASS |
THANK YOU SOUTH.. IT'S A WONDERFUL WEBSITE. I LOVE EVERY MOMENT OF IT. KEEP UP THE GOOD JOB.GOD BLESS WITH LOVE.
19 October 2006 - PUYALLUP,WA.
Message 449 - June |
Good morning Southbreeze,
It is always a pleasure to visit your
wonderful website. I love all the pages you send me. Congratulations to a job well done.
Love,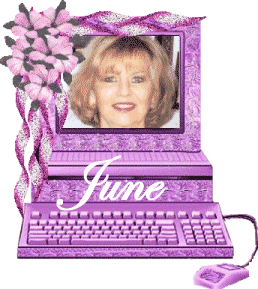 The page visited?: All of them

18 October 2006 - Born in Pa. raised in N.J. living in S.C.
Message 450 - Sheryl |
Have enjoyed your poems for a number of years now. A big Thanks for sharing with us.

18 October 2006 - Fl.

<<< 1 8 9 10 11 12 13 14 15 16 17 18 19 20 >>>
Book installed by Jimmy