Thank you for visiting my website and taking the time to sign the guestbook.
Please visit again soon!

To order signed copy of Reflections Of Southbreeze
Click here!
Add a message : Reflections of Southbreeze
There are now 483 messages in our guestbook.
<<< 1 3 4 5 6 7 8 9 10 11 12 13 14 15 16 17 18 19 20 >>>
Viewing messages 301 to 325.

Message 301 - Joyce Ann Geyer |
|
Hi South: "MY LIFE IS BEAUTIFUL," is very wonderful. It is always so nice to hear about people who really love each other. I have a marriage like that with Dave for thirty-four years now. and I am grateful to Jesus. "GUARDIAN ANGEL," AND "BABIES AND ROSES," are very beautiful poems. Thank you for your updates, and if you get a chance to pop in at my site just follow the link I left, OK? Thanks.
Hugs,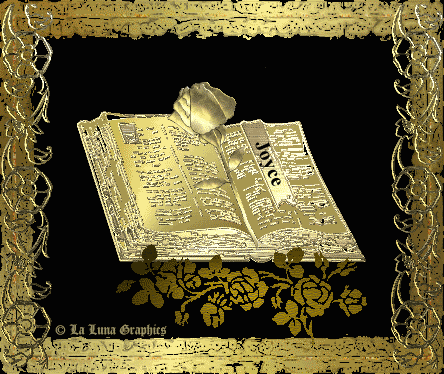 The page visited?: Listed above

13 October 2007 - West Seneca, New York USA
Message 302 - Jacquelyn--- |
Hello again my little Southbreeze--- I just love all your beautiful music and poems--you have touched so many heart's--- love and hugs--

13 October 2007 - Vancouver, Washington
Message 303 - Carolyn |
|
Hi South,
I have been enjoying catching up reading your latest updates. I love your writings so much. I can feel the love and peace that you have for our Lord in each word. If I could only write one good poem, I would be so happy. God has given you His wonderful love in sharing with all of us through words.
You are such a sweet and loving friend. Thank You for sharing with me as well.
God Bless You
Love You,
Carolyn
The page visited?: many of your latest poems and more

13 October 2007 - Fresno, Ca
Message 304 - Tina |
|
Hi Evelyn! How are you? I hope you are feeling better. I enjoyed the pages you sent today. Thank you for sharing them. Thank you also for the link in your newsletter. God bless you, my friend!

Love,
Tina

13 October 2007 - TX
Message 305 - Nedica |
|
Dear Joyce Ann
Thank you for signing my guestbook,
l like you Homepage very much because it's so ingenious,
Wish you with all my heart a wonderful Week,
And a hope the will sunshine in your heart,
Hugs Nedica
The page visited?: A Very Special Friend,Calling All My Friends

12 October 2007 - Denmark
Message 306 - Catherine |
|
Just wanted to stop by and let you know that I enjoyed reading the poetry on your site.

8 October 2007 - England
Message 307 - Mickey Stanley |
I love your web site, it is so touching.
May God always embrace you in all you do.
The page visited?: I spent hours on your site, (sit with me Daddy)

4 October 2007 - Cullman, Alabama
Message 308 - Shy |
|
Dear South,
Thank you for the many pages you have shared today. All so beautifully written and enhanced with lovely graphics and music. As always you have touched my heart, God bless you always,

Love you,


The page visited?: new updates

1 October 2007 - North Carolina
Message 309 - Joyce Ann Geyer |
|
Dearest South: How soothing all of your poems are! "HOW I LOVE THEE," is so awesome. Nice prayer!

"TREASURED MEMORIES," I thank God for these wonderful moments in time. I can still remember! A real beauty too!


"WHEREVER YOU LEAD ME," is the best!

"LISTEN TO YOUR HEART," is also a beauty! Loved all of these poems.

~Love & Hugs~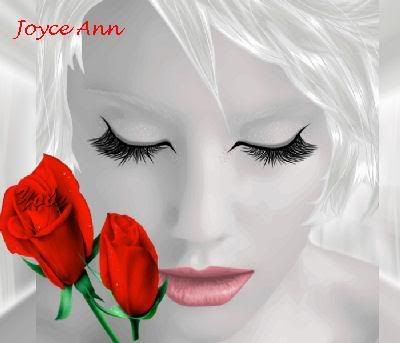 The page visited?: Several

30 September 2007 - West Seneca, New york USA
Message 310 - Barbara |
I just found your sight ,it is very nice
The page visited?: Just the first one .ran out of time

30 September 2007 - Lindsay ,Ca
Message 311 - Tina |
|
Hello Evelyn.

How are you? I hope you are doing good! I enjoyed your pages very much today. They were so uplifting. I pray God blesses you in all you do! Have a great day!

Love,
Tina
The page visited?: New ones in newsletter. They were beautiful!

30 September 2007 - TX
Message 312 - Abilene |
|
Aloha from Hawaii, this is a wonderful site to look at! I just love your poetry and your wonderful graphics!
The page visited?: poetry

28 September 2007 - Hawaii
Message 313 - Susan Cooper |
|
That was absolutely wonderful; your words touched my heart. I write poetry as well, and hope someday to be published.

God Bless You for sharing this wonderful poetry with us all.
The page visited?: The Poem of Poems

25 September 2007 - Elizabeth, NJ USA
Message 314 - Dolores Fisher |
The messages you bring to us are so beautiful and wonderfully written. May God bless you and keep you.
The page visited?: This time was on the Granddaughter

15 September 2007 - Parma, Idaho
Message 315 - Richard Netherland Cook |
Dear South,
What a wounderful site you have. I am so blessed to be a part of such a tribute to our Lord. God bless you and all your beautiful poets.
Richard Netherland Cook
The page visited?: 139

15 September 2007 - Texas
Message 316 - Linda Vuorela |
I so enjoy your poems and music. Thank you so much for coming into my life.
The page visited?: all

15 September 2007 - Finland
Message 317 - Edna Shearer |
Sent to all My GRANDCHILDREN LOVE YOU GRANDMA OOOOO_XXXXXXX

14 September 2007 - Tucson A.Z.
Message 318 - Dark Blue Knight ~ Eddie |
Hello Evelyn,

Well after a while being held up with the flu I am now back to something like normal again so I am able to catch up on the many pages of updates that have accumulated over the past few weeks.

Your poem "Disappointed" is so very true, I know that many times things don't work out the way we want, but we must simply learn to trust our faith as our Father will answer us when we least expect it. I think sometime we all need a little testing to see if our faith is strong and I know that we shouldn't just pass through our earthly life without any problems. Faith and strength through those problems are what shows the Father that we truly believe.

Yes, again you are so right, everything we choose to do will have consequences for us, and it is up to us to make sure that we choose the path that will lead to the best consequences after out life is done.

I cannot imagine having to go through the loss of a child and I only know that those who have a strong faith can cope with that loss much easier than those who choose not to believe. Many things happen that we do not understand, but one day it will all become clear for us.

As always, the graphics and music you choose is just right for your wonderful words.

Thank you my dear friend for your thoughts and friendship always. It is a blessing and honour to call you a friend.

God bless you always,

Eddie
The page visited?: Updates Pages

10 September 2007 - Brisbane, Australia
Message 319 - LadyDestinee |


A GARDEN'S BLESSING

There is a special garden
where friendships bloom and grow
Sewn from seeds of kindness
and blessings that bestow,
A gentle warmth of sunshine
a vast fragrant display
Of love and wondrous friendship
we find in each bouquet.

For each and every flower
is a gift to truly see
The heart of every person
with whom we come to meet,
Each pathway in the Garden
shrouded with love and cheer
Begins so many friendships
you will be blessed with here.

Copyright © 2006 ~ Christina
8 September 2007 - Ohio/USA
Message 320 - Debbie Annie's Friend |
So much love that the lost is bearable..we stand on God's Word
2 Corithians 5:8
to be absent from the body is to be in the presense of The Lord~Amen!
Blessings to Everyone~Thanks Annie
~Debbie~
The page visited?: still looking

8 September 2007 - Orlando Fl
Message 321 - Virginia Jack |
Southbreeze,
As always your pages are so lovely. It is so good to see everything up and running again. After a long day it is so good to relax and read from your pages. I enjoy reading my own poetry as well as that of my fellow poets. I am glad that you have such talented people to help you provide so much
beauty.
Be Blessed!!!

Virginia Jack
The page visited?: 145

2 September 2007 - USA
Message 322 - lucy |
I love your site. i read most every thing on your site. i love your beautiful poems. thank you for sending it to me. lucy
The page visited?: all

31 August 2007 - auxvasse, mo.
Message 323 - Tom Lee |
Hi South finally a couple new pages - the one - Dissapointed is great -sort of fits me as I have had my share - a touching page -Tom
The page visited?: Dissapointed

31 August 2007 - Rockport , Texas
Message 324 - Joan |
Dear Evelyn, What a beautiful home you have here! I came to thank you for walking along my road and leaving your prints and ended up reading several of your wonderful poems. I love "My Secret Place". It's one of those I wish I had written.
I had lost my bookmarks but you are there again now and I will return. Blessings to you and yours..... Joan



The page visited?: several......

24 August 2007 - Ontario, Canada
Message 325 - alberto colman |
Thank you for letting me see what a precious site you have. I pray for our Lord to bless you richly and prosper in all you ways.
The page visited?: reflections of Southbreeze

21 August 2007 - Argentina

<<< 1 3 4 5 6 7 8 9 10 11 12 13 14 15 16 17 18 19 20 >>>
Book installed by Jimmy