Thank you for visiting my website and taking the time to sign the guestbook.
Please visit again soon!

To order signed copy of Reflections Of Southbreeze
Click here!
Add a message : Reflections of Southbreeze
There are now 497 messages in our guestbook.
<<< 1 4 5 6 7 8 9 10 11 12 13 14 15 16 17 18 19 20 >>>
Viewing messages 326 to 350.

Message 326 - Abilene |
|
Aloha from Hawaii, this is a wonderful site to look at! I just love your poetry and your wonderful graphics!
The page visited?: poetry

28 September 2007 - Hawaii
Message 327 - Susan Cooper |
|
That was absolutely wonderful; your words touched my heart. I write poetry as well, and hope someday to be published.

God Bless You for sharing this wonderful poetry with us all.
The page visited?: The Poem of Poems

25 September 2007 - Elizabeth, NJ USA
Message 328 - Dolores Fisher |
The messages you bring to us are so beautiful and wonderfully written. May God bless you and keep you.
The page visited?: This time was on the Granddaughter

15 September 2007 - Parma, Idaho
Message 329 - Richard Netherland Cook |
Dear South,
What a wounderful site you have. I am so blessed to be a part of such a tribute to our Lord. God bless you and all your beautiful poets.
Richard Netherland Cook
The page visited?: 139

15 September 2007 - Texas
Message 330 - Linda Vuorela |
I so enjoy your poems and music. Thank you so much for coming into my life.
The page visited?: all

15 September 2007 - Finland
Message 331 - Edna Shearer |
Sent to all My GRANDCHILDREN LOVE YOU GRANDMA OOOOO_XXXXXXX

14 September 2007 - Tucson A.Z.
Message 332 - Dark Blue Knight ~ Eddie |
Hello Evelyn,

Well after a while being held up with the flu I am now back to something like normal again so I am able to catch up on the many pages of updates that have accumulated over the past few weeks.

Your poem "Disappointed" is so very true, I know that many times things don't work out the way we want, but we must simply learn to trust our faith as our Father will answer us when we least expect it. I think sometime we all need a little testing to see if our faith is strong and I know that we shouldn't just pass through our earthly life without any problems. Faith and strength through those problems are what shows the Father that we truly believe.

Yes, again you are so right, everything we choose to do will have consequences for us, and it is up to us to make sure that we choose the path that will lead to the best consequences after out life is done.

I cannot imagine having to go through the loss of a child and I only know that those who have a strong faith can cope with that loss much easier than those who choose not to believe. Many things happen that we do not understand, but one day it will all become clear for us.

As always, the graphics and music you choose is just right for your wonderful words.

Thank you my dear friend for your thoughts and friendship always. It is a blessing and honour to call you a friend.

God bless you always,

Eddie
The page visited?: Updates Pages

10 September 2007 - Brisbane, Australia
Message 333 - LadyDestinee |


A GARDEN'S BLESSING

There is a special garden
where friendships bloom and grow
Sewn from seeds of kindness
and blessings that bestow,
A gentle warmth of sunshine
a vast fragrant display
Of love and wondrous friendship
we find in each bouquet.

For each and every flower
is a gift to truly see
The heart of every person
with whom we come to meet,
Each pathway in the Garden
shrouded with love and cheer
Begins so many friendships
you will be blessed with here.

Copyright © 2006 ~ Christina
8 September 2007 - Ohio/USA
Message 334 - Debbie Annie's Friend |
So much love that the lost is bearable..we stand on God's Word
2 Corithians 5:8
to be absent from the body is to be in the presense of The Lord~Amen!
Blessings to Everyone~Thanks Annie
~Debbie~
The page visited?: still looking

8 September 2007 - Orlando Fl
Message 335 - Virginia Jack |
Southbreeze,
As always your pages are so lovely. It is so good to see everything up and running again. After a long day it is so good to relax and read from your pages. I enjoy reading my own poetry as well as that of my fellow poets. I am glad that you have such talented people to help you provide so much
beauty.
Be Blessed!!!

Virginia Jack
The page visited?: 145

2 September 2007 - USA
Message 336 - lucy |
I love your site. i read most every thing on your site. i love your beautiful poems. thank you for sending it to me. lucy
The page visited?: all

31 August 2007 - auxvasse, mo.
Message 337 - Tom Lee |
Hi South finally a couple new pages - the one - Dissapointed is great -sort of fits me as I have had my share - a touching page -Tom
The page visited?: Dissapointed

31 August 2007 - Rockport , Texas
Message 338 - Joan |
Dear Evelyn, What a beautiful home you have here! I came to thank you for walking along my road and leaving your prints and ended up reading several of your wonderful poems. I love "My Secret Place". It's one of those I wish I had written.
I had lost my bookmarks but you are there again now and I will return. Blessings to you and yours..... Joan



The page visited?: several......

24 August 2007 - Ontario, Canada
Message 339 - alberto colman |
Thank you for letting me see what a precious site you have. I pray for our Lord to bless you richly and prosper in all you ways.
The page visited?: reflections of Southbreeze

21 August 2007 - Argentina
Message 340 - Dark Blue Knight ~ Eddie |
Hello Evelyn,

Thank you for brightening my day with your pages once again and I have to say that the first one I read really made it a very special visit. As I have been lately I was feeling a bit downhearted and then I read One Sweet Smile and realised that it is so true, a smile will brighten your day no matter what.

Crossed Paths is another of your very special poems and sometimes we simply cannot understand how our paths cross, but we are left so much better for having met those people who become special friends. I loved the poem and the meaning behind the poem. So happy that our paths have crossed and I am able to call you a friend.

Hope to bounce back out of this rut I have got into sooner rather than later so please keep me in your prayers as some days it is a struggle to get things done.

Thank you my friend.

God bless you always.

Eddie
16 August 2007 - Brisbane, Australia
Message 341 - Melba McVay Christie |
You have a beautiful website. I tried to subscribe to it but wasn't able. The graphics are awesome and messages so up lifting.
God Bless you in your every endeavor.
In Service for The King
Melba
The page visited?: Birthdays

15 August 2007 - Arkansas
Message 342 - Andrea (Kentucky_Lady4) |
Hello South,
I always love to visit here, and always am refreshed as I leave. I loved both poems (One Sweet Smile & A Different Time). Such lovely poems, - always lovely!! Totally enjoyed!! Thanks for sharing!
God bless!!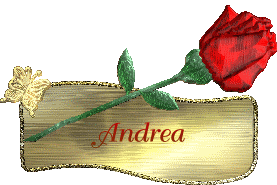 The page visited?: Several...

13 August 2007 - KY, USA
Message 343 - Joyce Ann Geyer |
Hi South: One Sweet Smile is so pretty, and so true. To see a smile can change a day. A Different time is so beautiful also! You have a great site. God Bless you and yours. Love,




I Praise The Lord for my healing from cancer. I have my own hair, eye lashes and eye brows.
The page visited?: Listed above

11 August 2007 - West Seneca, NY USA
Message 344 - Joan |
Hi Southbreeze, I came to read some of your beautiful poetry before I get busy for the day. I enjoyed "My Secret Place" and "God's Gifts" this time and will return to read again. I have read many of your beautiful works on other sites and you are truly amongst the "best of the best". Thank you for starting my day off right. Blessings...... Joan


11 August 2007 - Ontario, Canada
Message 345 - Beverly |
I look forward to your news letters and all the wonderful new pages and different sites to vist..Thank you so much
The page visited?: Newlsetter

10 August 2007 - USA
Message 346 - Melva |
Hello Dear Friend,
What beautiful friendship poems you sent out....An awesome talent God has given you, and I'm so thankful that you share it with all of us! It's a sweet blessing to read your poetry, and also to pass on to others...
'A Different Time' is hauntingly beautiful, and I love Christine's graphics, what a beautiful page!
All you chose to send today was wonderful and I truly enjoyed each one of them...
Thank you for sending the link to the page I did with your poem on it...You are a sweet heart and a blessing to all of us who call you our friend, and you are very loved by us too...May God bless you with all the sweetness you deserve...I love you,
Melva
The page visited?: Update

10 August 2007 - USA
Message 347 - Shy |
Dear South,
I enjoyed so much your latest poems, "One Sweet Smile" reminds me of quite a few people on my friends list. A Different Time, beautiful love poem, thank you for sharing with me. Take care sweet friend, God Bless


The page visited?: your latest update

9 August 2007 - North Carolina
Message 348 - Jim Hickson |
It seems like just the other day, but it has been six and 1/2 years this month . . empty years without "The Intimidator", a true american hero right up there with Neil Bonnett and Benny Parsons.

The page visited?: Earnhardt

7 August 2007 - Copperas Cove, Texas
Message 349 - Eddie ~ Dark Blue Knight |
Hello Evelyn,

Finally have a bit of free time allowing me to catch up with my updates I have to view and have to say they were worth waiting for. Your poetry is always amongst the best I read and I know I have said it before but you truly are one of the best writers on the Internet. Your poems are always beautifully written and filled with meaning.

All of these poems have a special touch and are very meaningful. They are written as only you can write and the graphics and music you have used are simply the best. I really shouldn't choose any as favourites, but "The Poem Of Poems" is indeed very special and one that I know that you would have really enjoyed writing. I also enjoyed "Through The Years" and a 60th anniversary is such a wonderful thing. If God allows it I will hopefully enjoy that myself one day.

Thank you my friend for your poetry, your kindness, and most of all your friendship.

Now I am off to view the Poet's Desk although I can't always get to sign the Guest Book there. Sometimes it allows me and others it doesn't but I will sign if I can.


God bless you always.

Eddie

2 August 2007 - Brisbane, Australia
Message 350 - Benny |
Thanks so very much to this wonderful tribute to Dale Earnhardt. I am from Winston-Salem, NC originally, now living just outside of Savannah, GA. I loved him and the way he raced I could not change my e-mail address (gonbr3@aol.com), after he died. I've had it since computers came out and I just couldn't bring myself to change so I guess I'll carry it to my grave. Thanks again so much and may God Bless You each moment.
The page visited?: 1

29 July 2007 - Richmond Hill, GA

<<< 1 4 5 6 7 8 9 10 11 12 13 14 15 16 17 18 19 20 >>>
Book installed by Jimmy